Front Crawl Stroke Technique
Learn what each part of your body should be doing...
Front crawl stroke is the fastest, most efficient swimming stroke of them all. It is also one of the most exhausting if your technique is not quite right.
Get your swimming technique just right and you will find yourself swimming smooth crawl for longer distances and with less effort.
What's Missing From Your Technique?
The streamlined body position and continuous propulsion from the arms and legs make this swimming stroke fast.  It is this continuous propulsion that makes this swimming stroke aerobically challenging.  Combined with the fact that the face is constantly submerged, which requires a specific breathing technique, it is not surprising that some of us find swimming front crawl stroke hard work.

Learn Each Part Of Front Crawl Stroke
Click on an image for more information.
For some specific exercises that focus on each part of the stroke, click here.
The alternating action of the arms and legs is relatively easy on the joints and the stroke as a whole develops aerobic capacity faster than any other stroke.
Front crawl breathing technique requires the head to be turned so that the mouth clears the water but causes minimal upset to the balance of the body from its normal streamlined position. 
Explosive and trickle breathing are the two most common types of freestyle breathing technique, the latter being the easiest and most preferred.

Avoid These Common Front Crawl Mistakes
A common mistake made with this technique is holding the breath, which causes carbon dioxide levels in the blood to rise.  This results in a sudden and urgent need for oxygen. 
Exhaling gradually makes inhaling and getting more oxygen into the system much easier.
Another common mistake is over use of the leg kick in an attempt to gain more movement through the water.  This saps energy and over long distances can be exhausting.
The arm action generates almost all of the propulsion and is the most efficient arm action of all strokes.  The leg action promotes a horizontal, streamlined body position and balances the arm action but provides little propulsion.  

The timing and coordination of the arms and legs occurs most commonly with six leg kicks to one arm cycle.  However, freestyle stroke timing can vary, with a four beat cycle and even a two beat cycle, which is most commonly used in long distance swims and endurance events such as triathlons.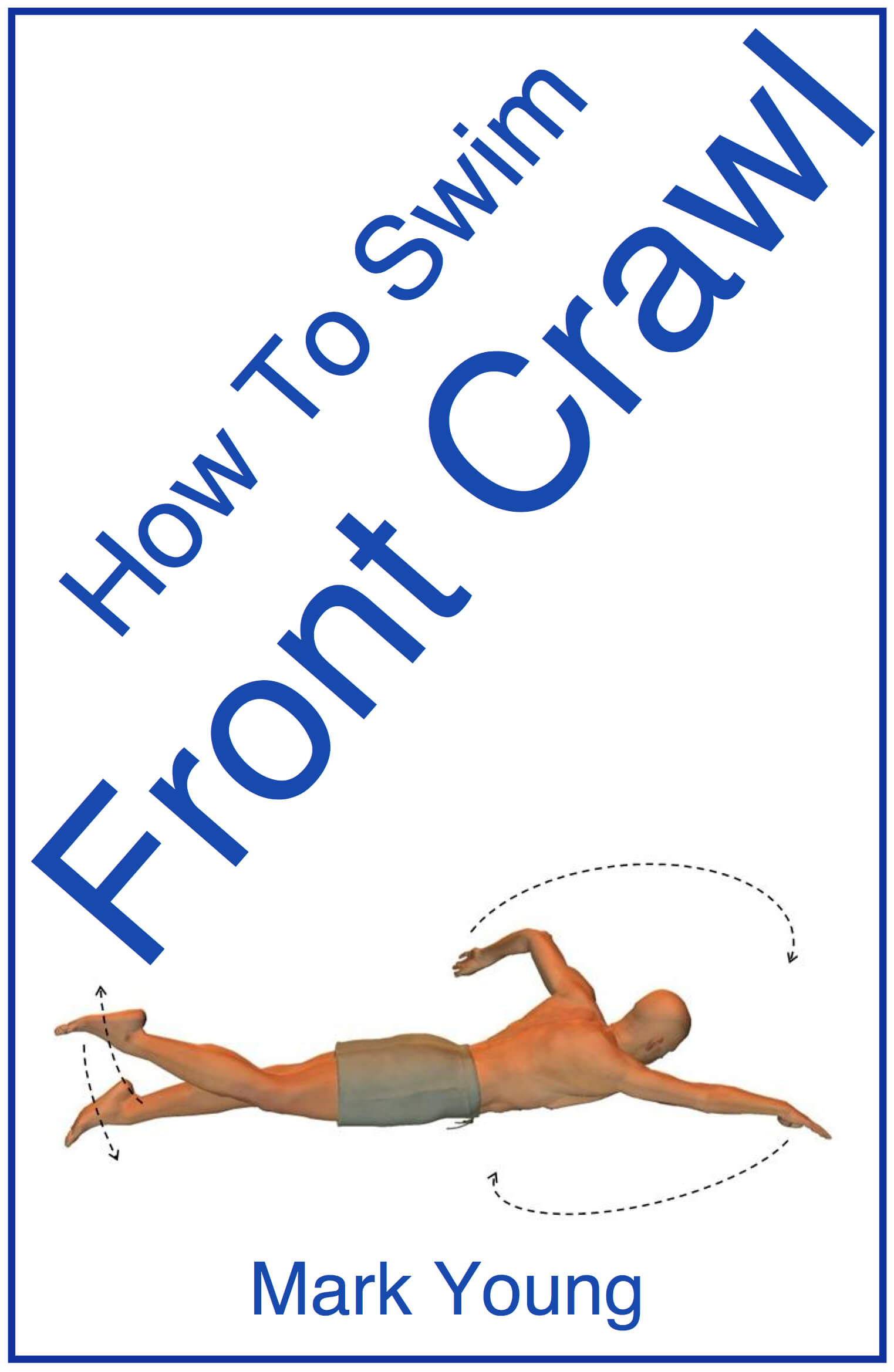 You will find some effective exercises for learning how to swim this stroke in my book pictured left. Click here to download a free sample and take a look.
Alternatively click here for some basic technical exercises.
Common Front Crawl Questions and Answers. Tell us yours...
Got a problem with front crawl? Is there something about your technique you want to share? This is the place to do it!
What Other Visitors Have Asked and Said About Their Front Crawl
Click below to see contributions from other visitors to this page...

Home
› front crawl stroke