Swimming Floats
Pros, cons and where to buy...
I am a member of the Amazon Associates Program and I will earn a commission from qualifying purchases at no extra cost to you. 
Swimming floats are by far the most popular swimming aids used by beginners and swimmers due to their versatility and adaptability.  However, there are many different shapes and styles of kickboard and float, so it can be difficult to know which one to buy.  I have reviewed the best ones and cleared the water to make your buying choice easier.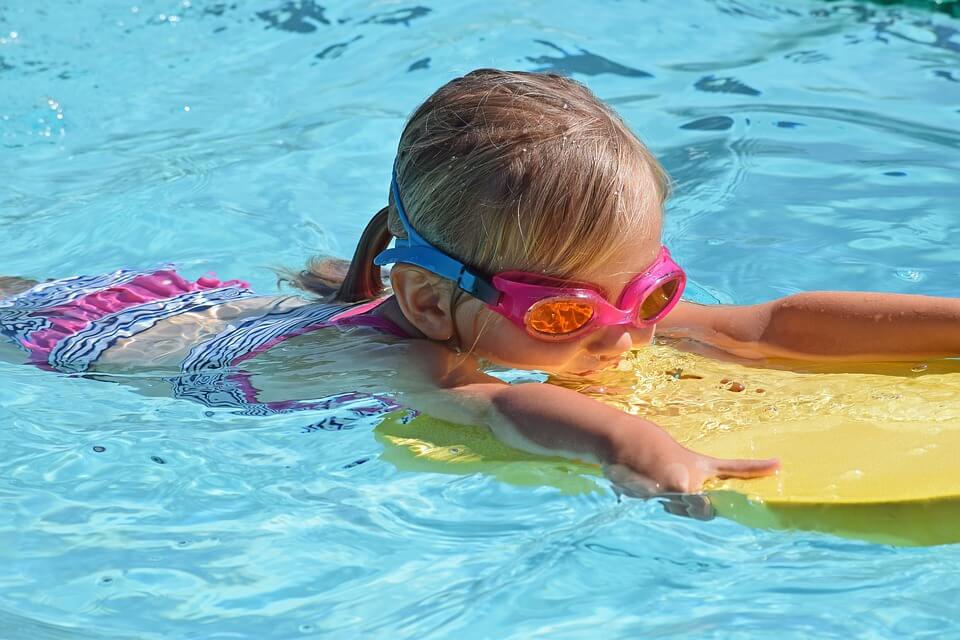 Swimming Floats for Adults and Children
What is the difference?  
The main difference between adult and child swim floats is the size.  The adult float is larger, to accommodate longer arms and a naturally heavier person.  The child float is smaller and therefore more manageable for them.  The image below is a rough guide but sizes may vary from float to float.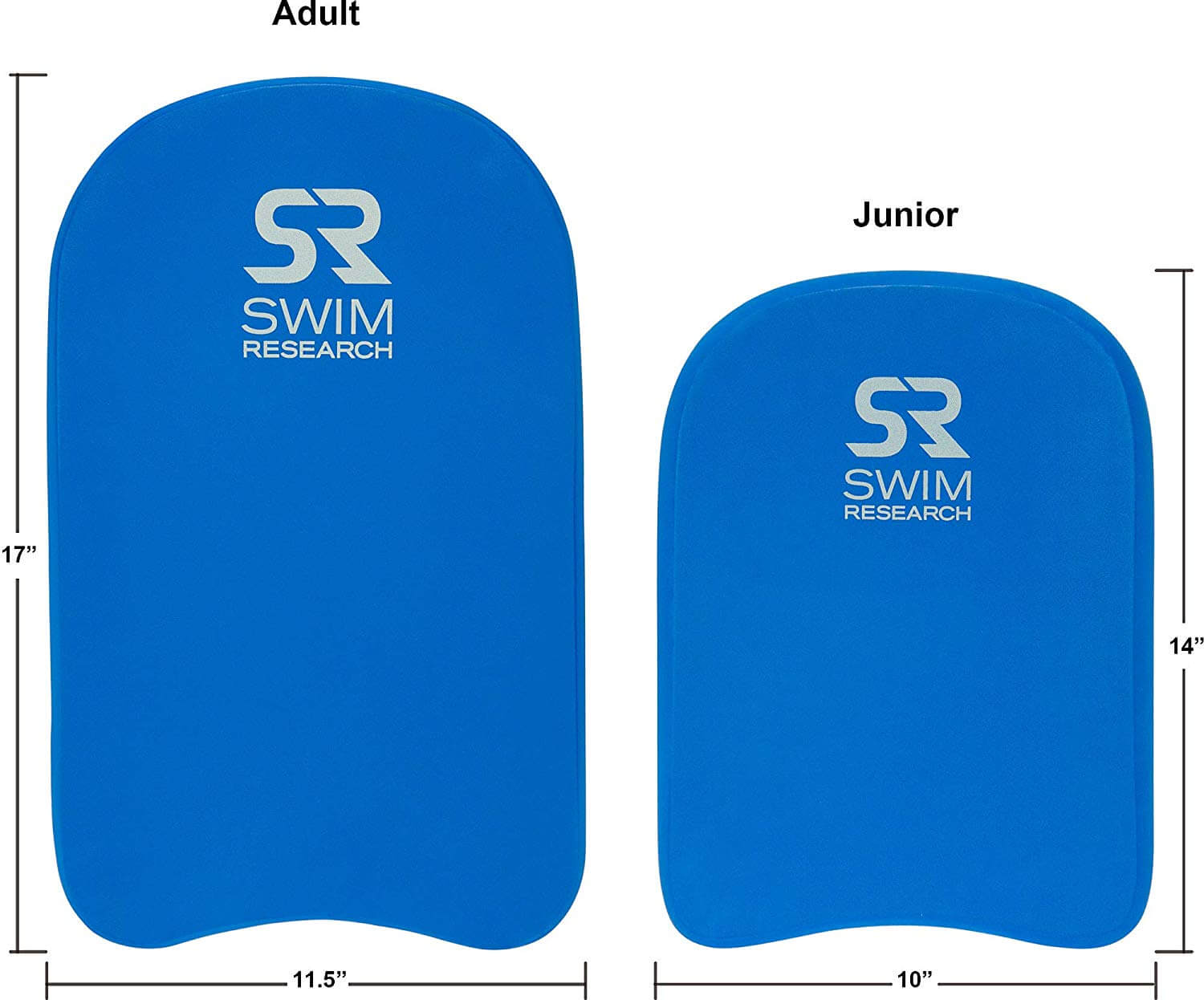 Click the image to buy this float type
Different types and what is the best?
Basic Swim Float for Kids and Adults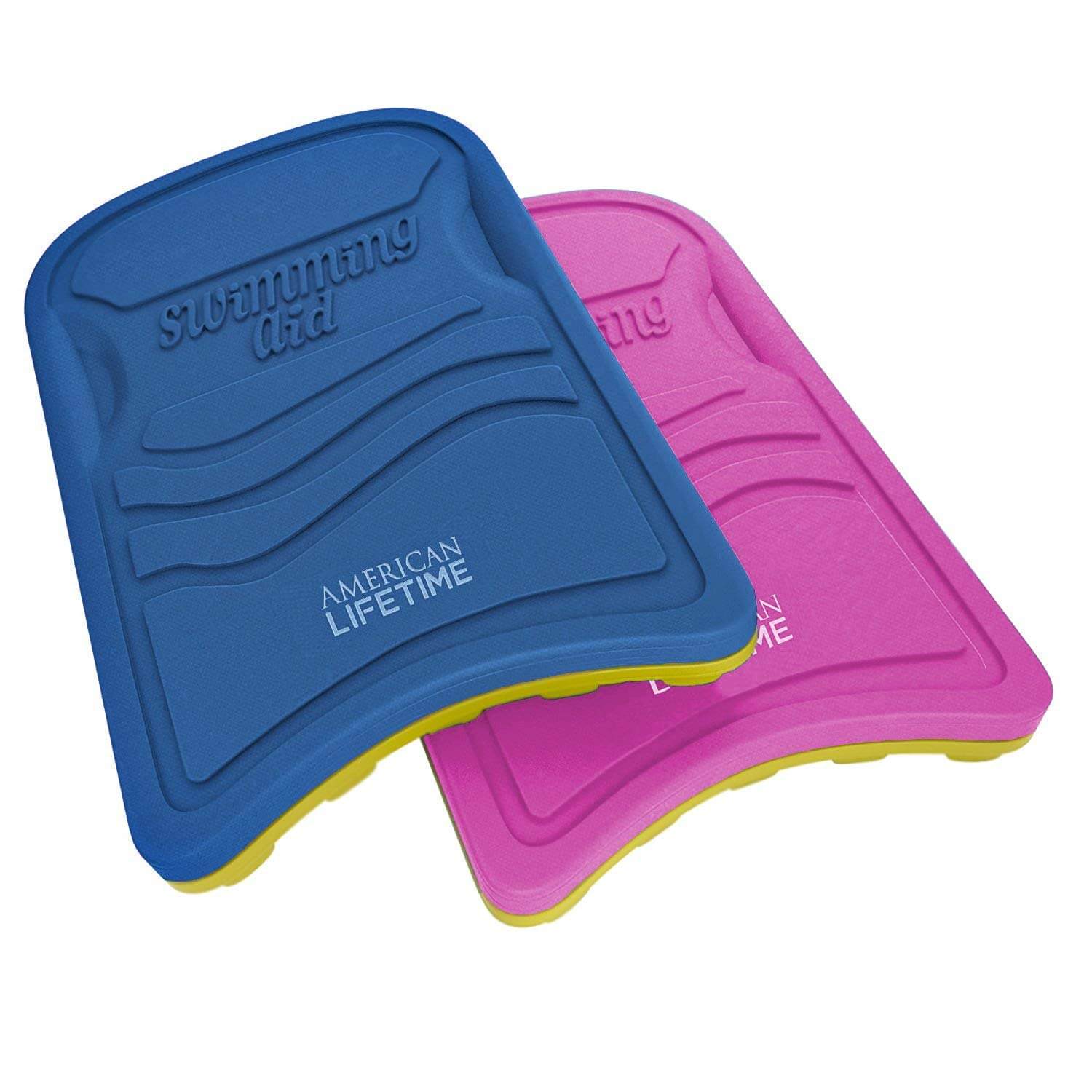 This design of float is the most basic.  A traditional shape made from lightweight foam.  There are no holes for specific hand grips, but it can be gripped at the sides, the bottom or the top with fingers gripping over the end.  This float is cheap and very durable.  Click here to buy one. 
Basic Adult Swim Kickboard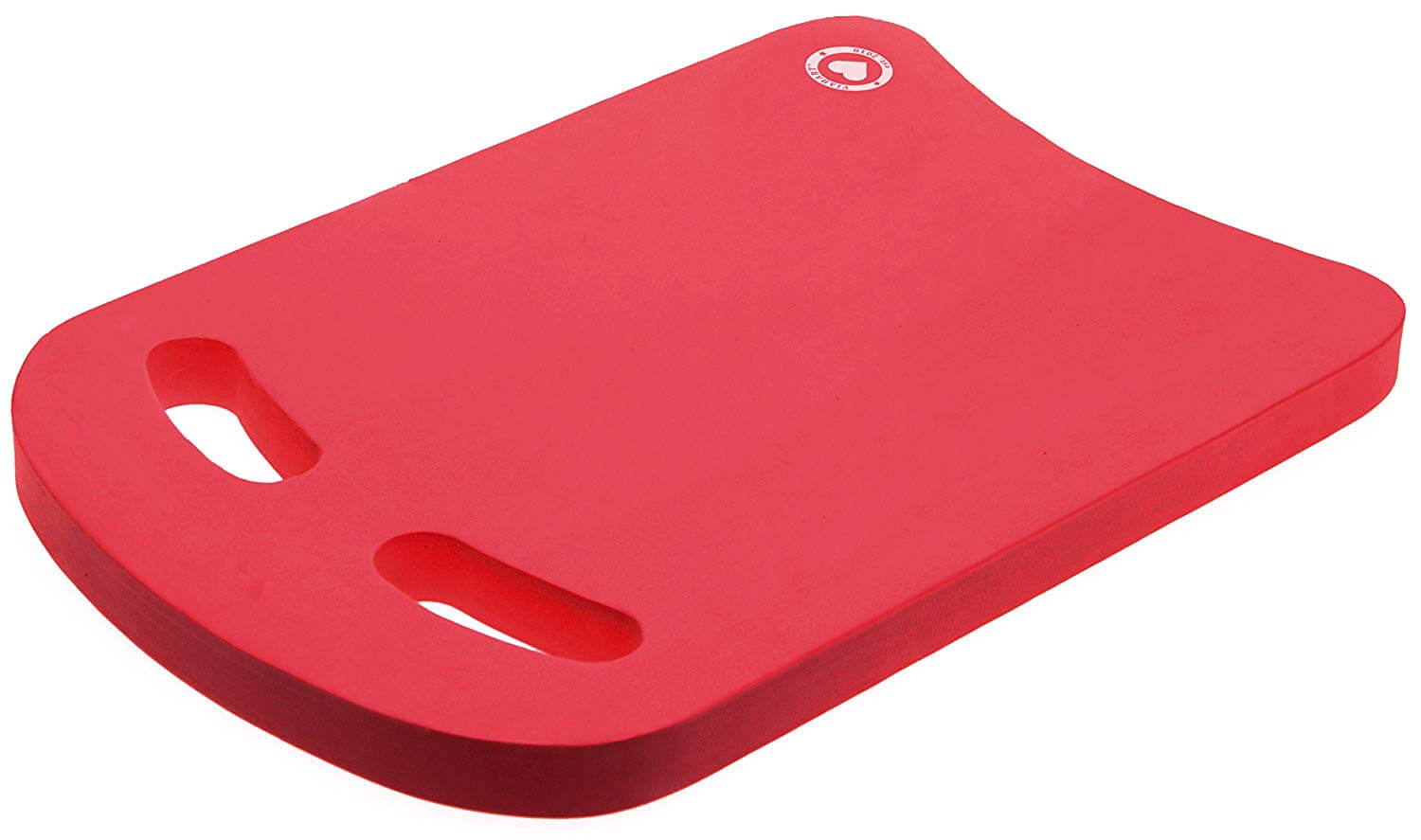 This design of swim float has holes at the top to make gripping it easier.  Holding the top grips with arms laid over the top of the float allows the swimmers to kick with their head out of the water.  It has a standard traditional shape normally associated with a float and comes in a choice of 7 colours.   Click here to buy one. 
Hydrodynamic Shaped Float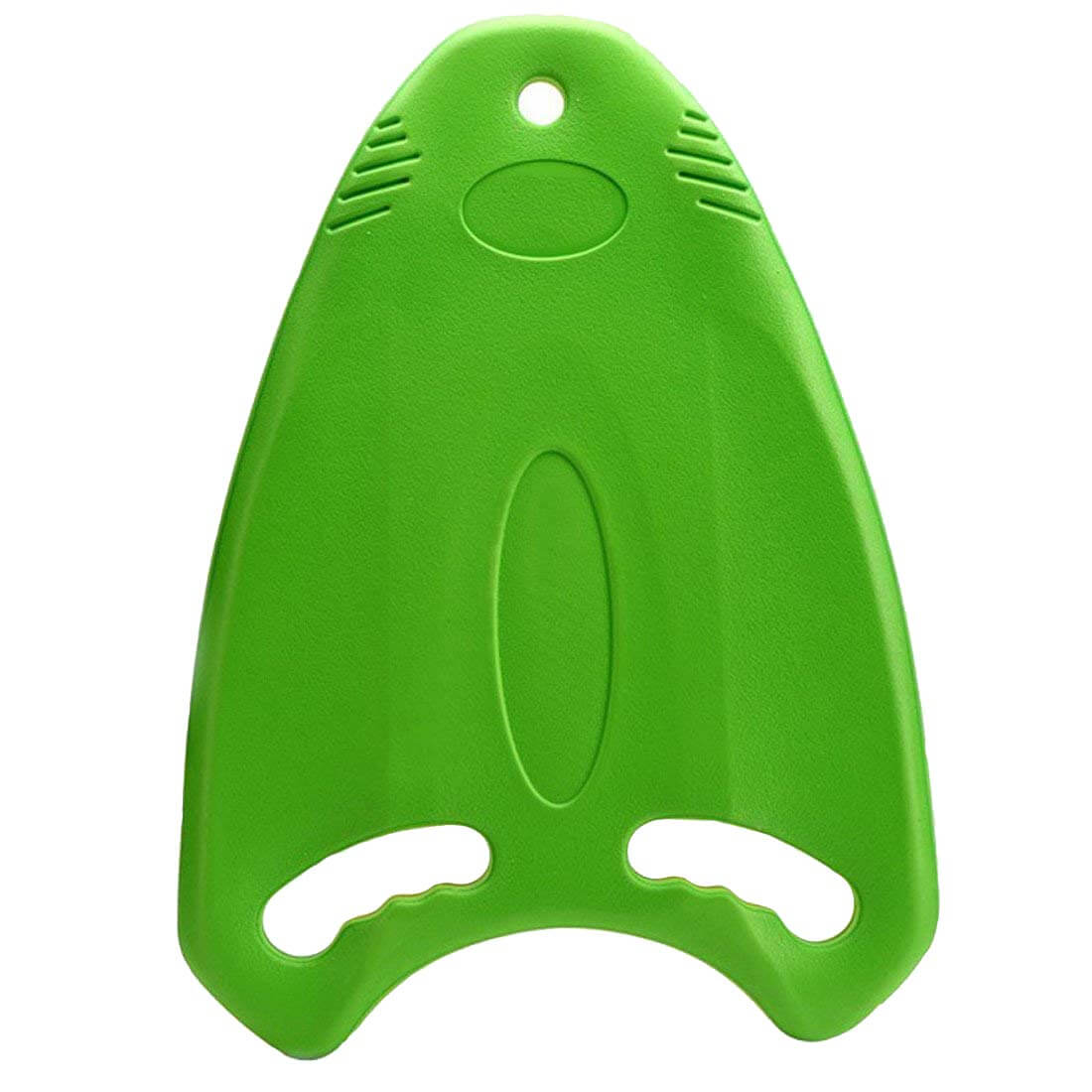 This design of float is popular with children because of it 'hydrodynamic' shape.  This means that it is streamlined and cuts through the water more efficiently.  It is ideal for children learning to swim and is available in a few different colours.  Click here to take a closer look. 
Speedo Team Kickboard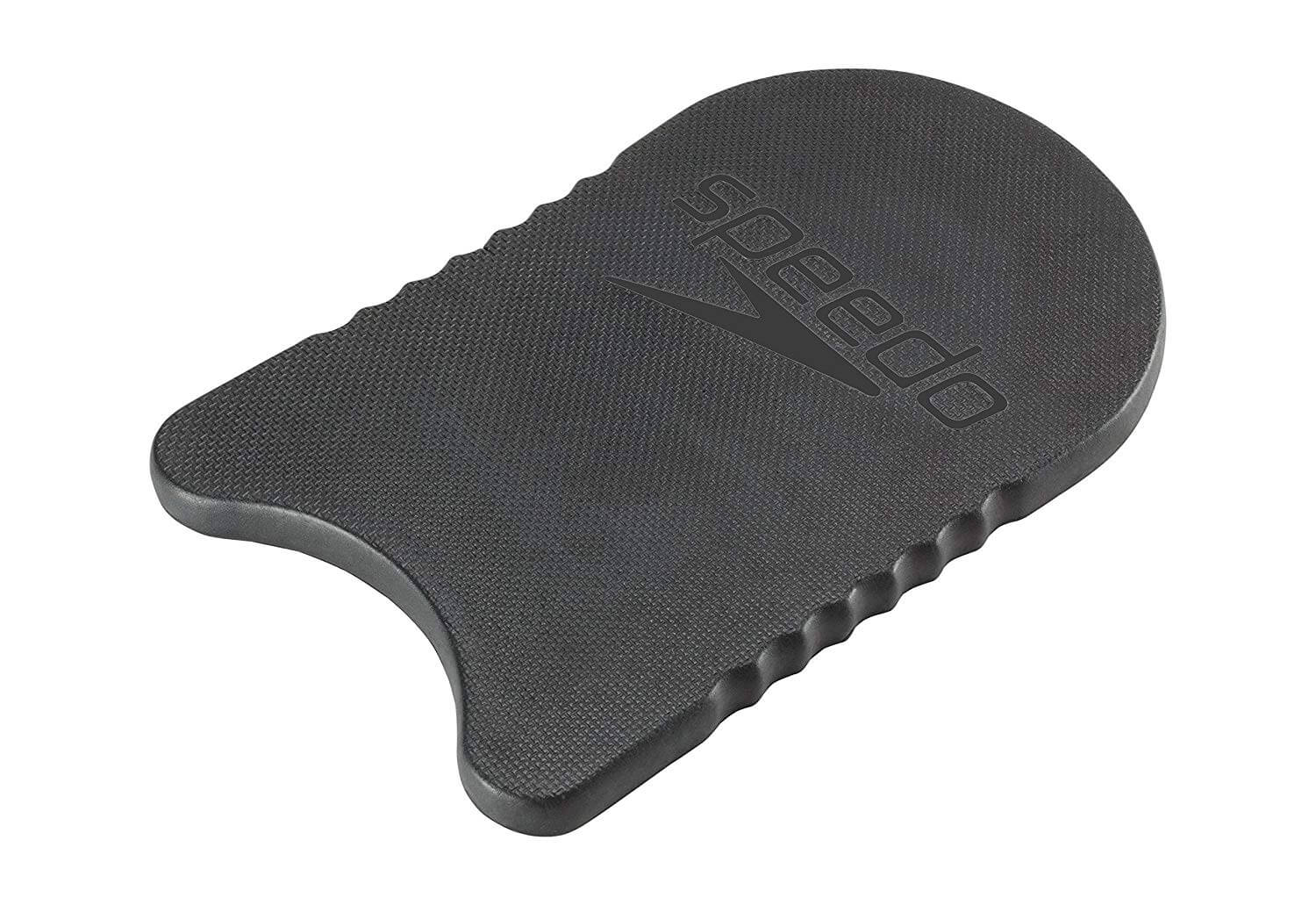 This basic float design is made my Speedo and is very popular with established swimmers.  The side edge has neat finger grooves to help make gripping more comfortable as you kick.  This is available in one colour and one size.  Click here to buy yours.
Advanced Swimming Kickboard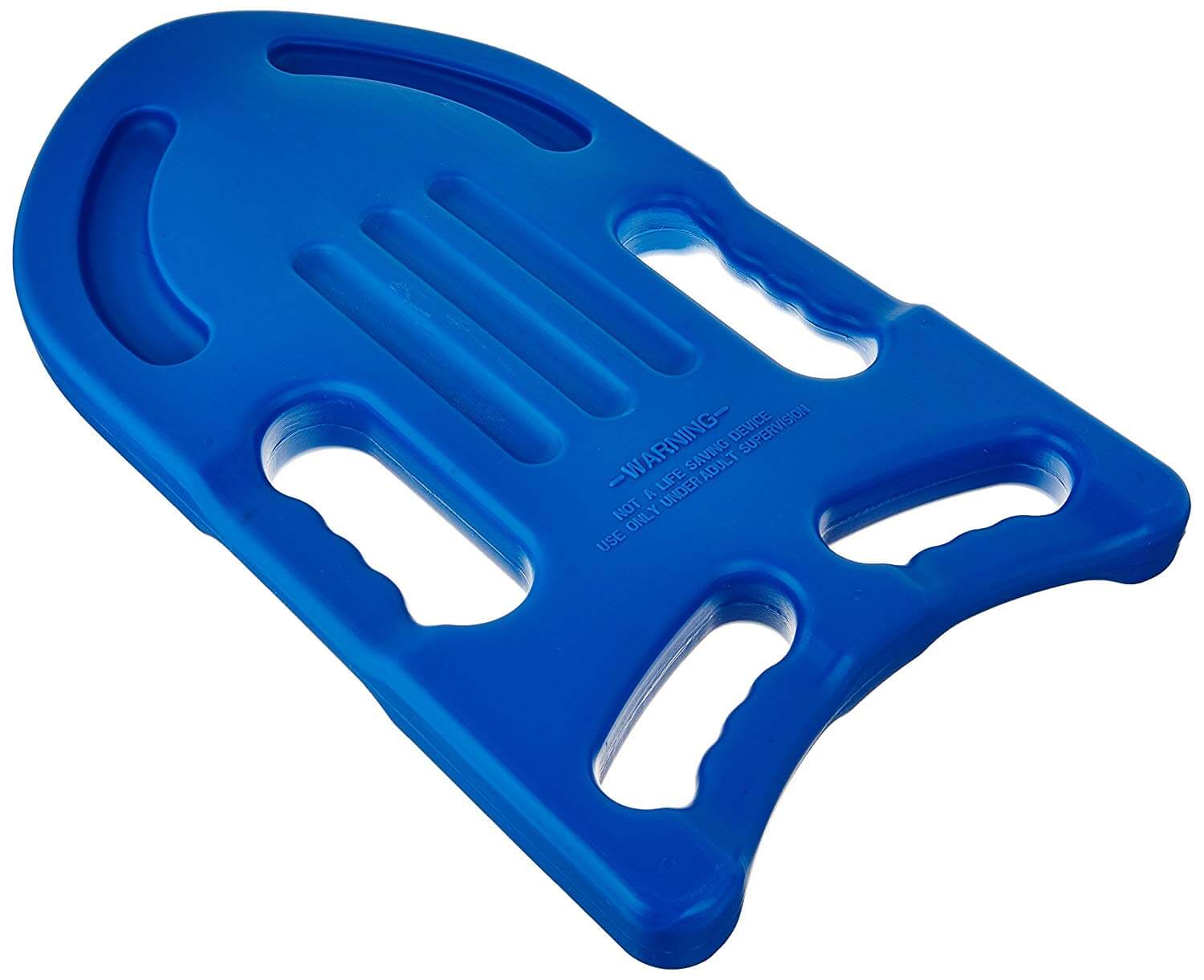 This so called advanced style of swim float is used mainly by established swimmers, although there is no reason why it cannot be used by beginners learning to swim.  The choice of hand grip positions allow for different body positions when kicking.  Holding the sides for a wider position or holding the back for a narrow position with face submerged.  Click here to buy yours. 
It is vitally important that all children learning to swim or swimming whilst using floats of this type are supervised at all times.  If in doubt consult a qualified swimming teacher.

The Advantages and Disadvantages of Swimming Floats
One of the most common teaching swimming aids
When used correctly swimming floats can help develop specific parts of your technique.  They are suitable for non-swimmers right up to advanced swimmers, and can be used by both adults and children.
Swim floats are used by swimming teachers as part of lessons for many different exercises.  They can be used by non-swimmers to strengthen and by established swimmers to isolate and perfect technique.
For example, the weak non-swimmer can use two floats, one placed under each arm, to help strengthen their leg kick.  The floats will provide stability and help boost confidence, whilst encouraging a fast and furious leg kick.
Advantages:
Very versatile and can help enhance a wide range of swimming exercises.
Can be used in addition to other aids.
Can be used in place of other types of swimming aid to encourage progression and enhance strength and stamina.
When used individually floats can help gain leg or arm strength.
Fine-tune technique by encouraging a swimmer to focus on a certain area of their swimming stroke.
Cheap to buy and easy to store.  Also easy to use with large groups.
Disadvantages:
Not suitable for very young children or babies learning to swim as they require a degree of strength to hold.
Require close supervision
Common Mistakes to Watch Out For
It's difficult to use a float incorrectly because they are such a simple piece of swimming equipment.  However there are a couple of points to watch out for when using floats to teach children. 
Firstly, it is common for children to grip the float too tightly, especially if they are a nervous beginner.  They squeeze the float in their hand, resulting in a very tired hand grip and the focus away from the part of their swimming they are supposed to be concentrating on.  
Secondly, it is common for children to bare their weight onto the float, causing it to submerge.  Once again this is easily done by the nervous beginner as they attempt to climb above the water surface instead of laying on the surface. 
Reassuring them and helping them to relax by advising them to "let the float support you", will go some way to helping children to get the most out of swimming floats.  
These common problems can take time to fix as the swimmer begins to learn how to relax and become comfortable in the water.  As long as the teacher aware and the swimmer is made aware, then gradual progress can be made.