Home
› about me
About Swim Teach.com
"Hi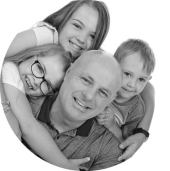 I'm Mark Young
I'm an average everyday swimmer with 20 years of experience in teaching swimming. My technique is not perfect.  Far from it in fact!.  I built Swim Teach to help complete beginners and average swimmers like you to address the most common swimming problems. I get asked questions like:
My 20 years teaching swimming has taught me the most effective ways to pass on the best practical exercises with simple teaching points that can help anyone learn and refine basic swimming technique"
Mark Young is a well established swimming instructor with over twenty years experience of teaching thousands of adults and children to swim.  He has taken nervous, frightened children and adults with a fear of water and made them happy and confident swimmers.   He has also turned many of average ability into advanced swimmers.  Author of The Complete Guide To Simple Swimming and How To Be A Swimming Teacher and creator of Swim-Teach.com, his books draws on his experiences and countless successes to put together his simplistic methodical approach to swimming.