Health Benefits of Swimming
I am a member of the Amazon Associates Program and I will earn a commission from qualifying purchases at no extra cost to you. 
Get in the pool - whatever your age, shape or size!
The health benefits of swimming for all of us are huge, whatever our age, shape or size. Swimming just once a week can have a positive impact both physically and mentally.
Research has proven over the years that the all-over-body workout given by swimming has some major benefits on the human body and its various systems. 

Top 10 Health Benefits of Swimming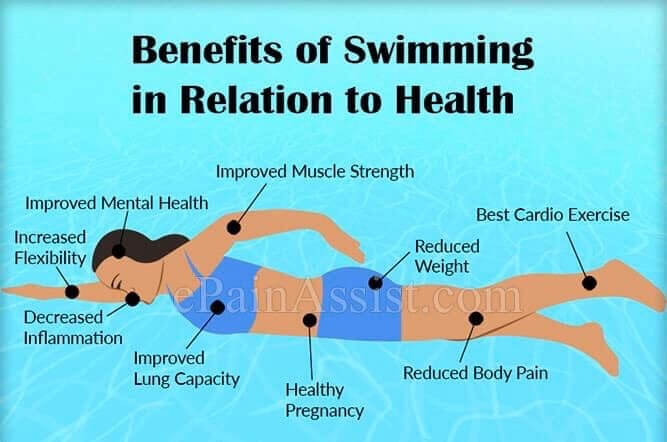 Swimming Increases Heart and Lung Fitness
Swimming Increases Strength
We need muscular strength for all of our everyday activities, from walking around to getting up off of the couch!  Swimming benefits all ages when it comes to strength and tone of our muscles.   A half an hour swim a couple of times a week and you will see the health benefits of swimming in your toned muscles and you will feel stronger in yourself.

Swimming Increases Flexibility of Your Joints
This is one of the health benefits of swimming that is often forgotten,  Regular swimming gets your muscles and bones moving and that in turn opens up and gets your joints moving nicely.   Moving your arms and legs in ways they are perhaps not used to or in ways they otherwise would not if they were not swimming, allows the joints in between them to stay supple and free-moving.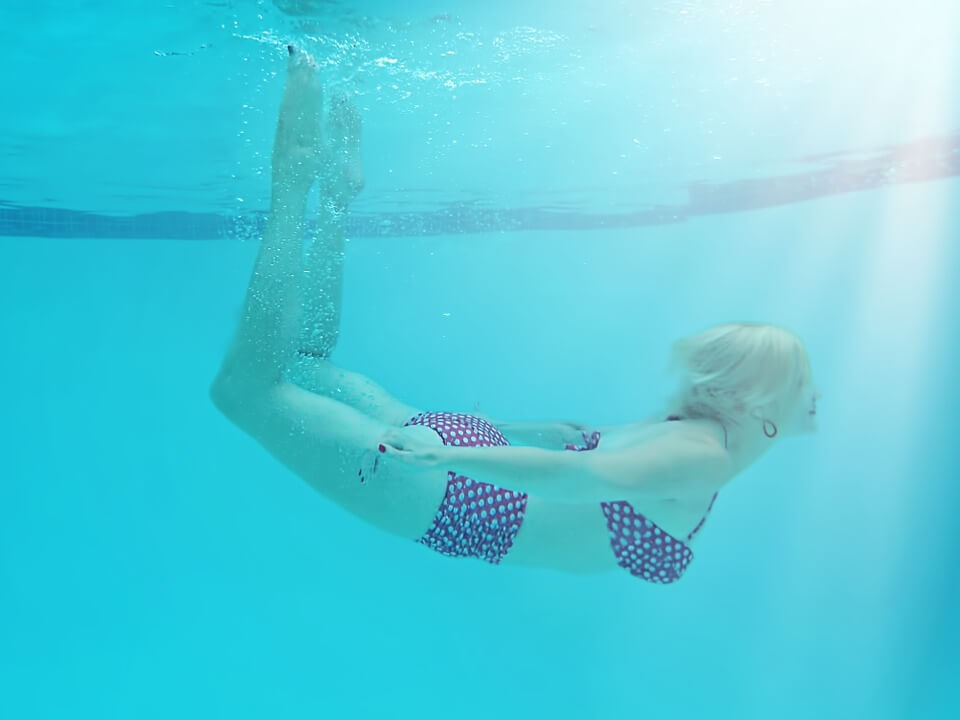 Swimming Can Change Your Body Shape
Exercise in general gives us all that feel good factor, but swimming really has a positive effect on overall body shape.  Regular swimming burns fat (the wobbly stuff under your skin, incase you didn't know!) and when that reduces and the muscles under the fat become toned and firm, the result: a fitter and more satisfying body shape.

Swimming Is Great For Injury Rehabilitation
Regular swimming can have dramatic effects on injuries.  The impact free nature of swimming allows muscles and joints to work and exercise but under conditions that are stress free and therefore promote the healing and rehabilitation of muscle pulls and joints strains. This is one of the key health benefits of swimming.

Swimming Is Perfect For Weight Loss
Like any other form of exercise, swimming burns calories and plenty of them.  Because swimming is an all over body workout - in other words your whole body is continually moving as you swim - the net amount of calories is usually larger than that of other common forms of exercise.  How?  Swimming uses just about every muscle in your body.  The more muscles that get worked out, the higher your metabolism is raised.  The result: calories are burnt at a huge rate causing your body to shed fat like you never thought possible. 
For more details about swimming and weight loss and burning more calories when you swim, click here. 
Swimming Relieves Stress and Tension
There is nothing like escaping the stresses and tensions of life at the end of the working day.  Whatever your job, be it a high-powered company director or a busy parent at home, you need time out to unwind and relax.  Swimming offers just that: the chance to escape, relax and chill out.  Let your mind wander away whilst your cruise up and down the pool at your own pace.  And you get all the health and fitness benefits thrown in for good measure.  Just what the doctor ordered!
Got a Back Problem?
Are you one of millions with a back problem? A lower back problem more than likely as this is the most common one.  The zero impact nature of swimming allows your lower back and surrounding joints to move freely without the impact of the ground and your own body weight pressing through them constantly.  It might not be a miracle cure but gentle impact free movements of swimming will all help, guaranteed! The benefits of swimming at work once again.

Swimming During Pregnancy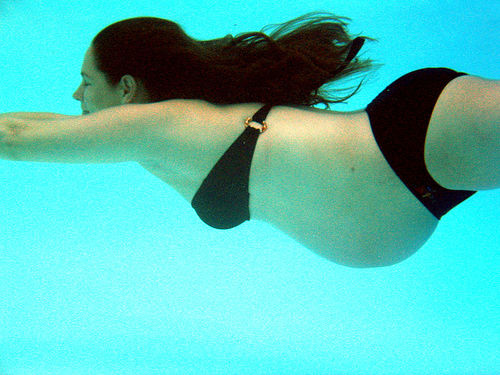 It is a well-known fact that swimming while pregnant is safe and very beneficial to you and your unborn baby. The zero impact nature of swimming means there is no impact on your most load baring joints like the hips and knees. There is also no sudden jolting or bouncing movements to unsettle baby. So if you are pregnant swim all you like!
For more details about swimming during pregnancy, click here. 
Swimming Can Aid Recovery After Surgery
Obviously it is important to consult your doctor about going swimming following an operation, as some people may have to wait a few weeks or months to avoid infection. Nonetheless, when the body is ready to be immersed into the water once gain, swimming can help to exercise the many major muscle groups, which can speed up the recovery process.
Take the Plunge and Get Healthy!
Time to take your health seriously and give it the best boost you possibly can.  Take full advantage of all of the health benefits of swimming by taking the plunge today.

My book 'The Complete Beginners Guide to Swimming' will take the non-swimmer by the hand and support you with each stroke.
You can already swim?  Will this book will give you the tips and techniques to get the best out of your swimming and elevate your health and fitness to new heights.  
Click below to download your copy today, or click here for more details.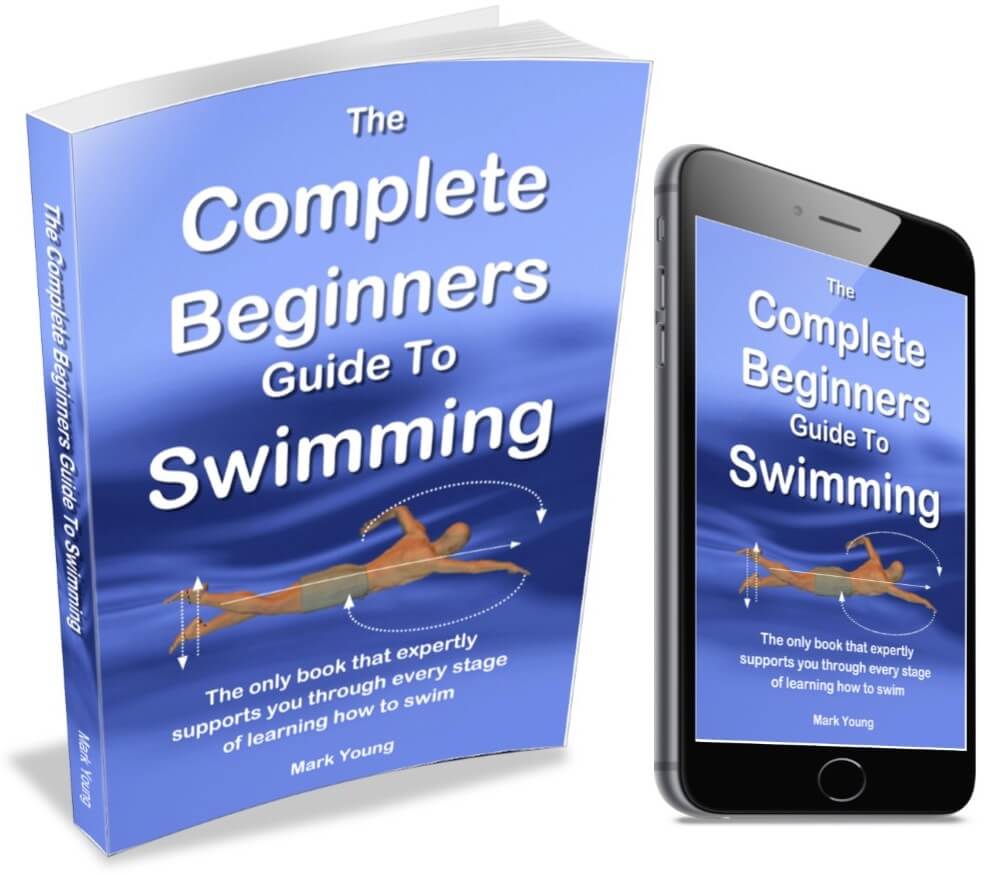 ---
---
Got a question or story about swimming and your health?
Have you got a question to ask or a story to tell about swimming and its effects on your health? Ask or tell to help others...
What Other Visitors Have Asked and Told Us
Click below to see contributions from other visitors to this page...