Swimming Teaching Materials
Swimming Teaching Materials
Why are your swimming teaching materials better than other sources, especially those with DVDs? I taught swimming after I took a class and got certified in college nearly 40 years ago. Now, as a 61-year-old who spends the winters in Florida as well as an Olympic length triathlete, I am thinking that I could give lessons to adults while in Florida during the winter.  How could you and your materials support me in this endeavour, which would be a small source of income for me? Should I become recertified, at least with WSI?

Teaching adults to swim over the winter months is a great idea! Your experience as an accomplished swimmer will stand you in good stead.
Check with WSI that your certificate is still valid. If it is, then it will be an unnecessary expense to get recertified unless, of course, you wish to do a course to refresh your teaching skills. That would be completely your choice.
Private one-to-one lessons are the most successful as the pupil always learns more, and they are also the most lucrative to a swimming teacher.
Teaching adults, particularly one-on-one, is very different from teaching children. Children's swimming lessons are more formatted and structured because that is what they are used to from an educational point of view. Adult lessons are more flexible and varied and do not require much structure. Also, your explanations of swimming strokes, exercises and teaching points will be very different. Children tend to do whatever you ask them without question, whereas adults always want to know why, so your verbal communication has to be more detailed.
I have the perfect book for swimming teachers. 'How To Be a Swimming Teacher' contains information about planning lessons, what types of pupils you might come across, equipment and details about each swimming stroke. Mostly common sense stuff to someone like you who knows plenty about swimming already.
The part of the book that will be useful contains 82 separate exercises covering all four basic swimming strokes.
Each exercise has a photograph, a diagram and several teaching points to pass on to your pupils, as well as some of the most common mistakes they may make. They are all basic exercises and not advanced, so they will apply to most of the adults you will come across that need some simple teaching to help with their basic swimming technique.
You will be able to print out various sections of it of your choice and have them on the poolside with you for your reference (something you cannot do with a DVD).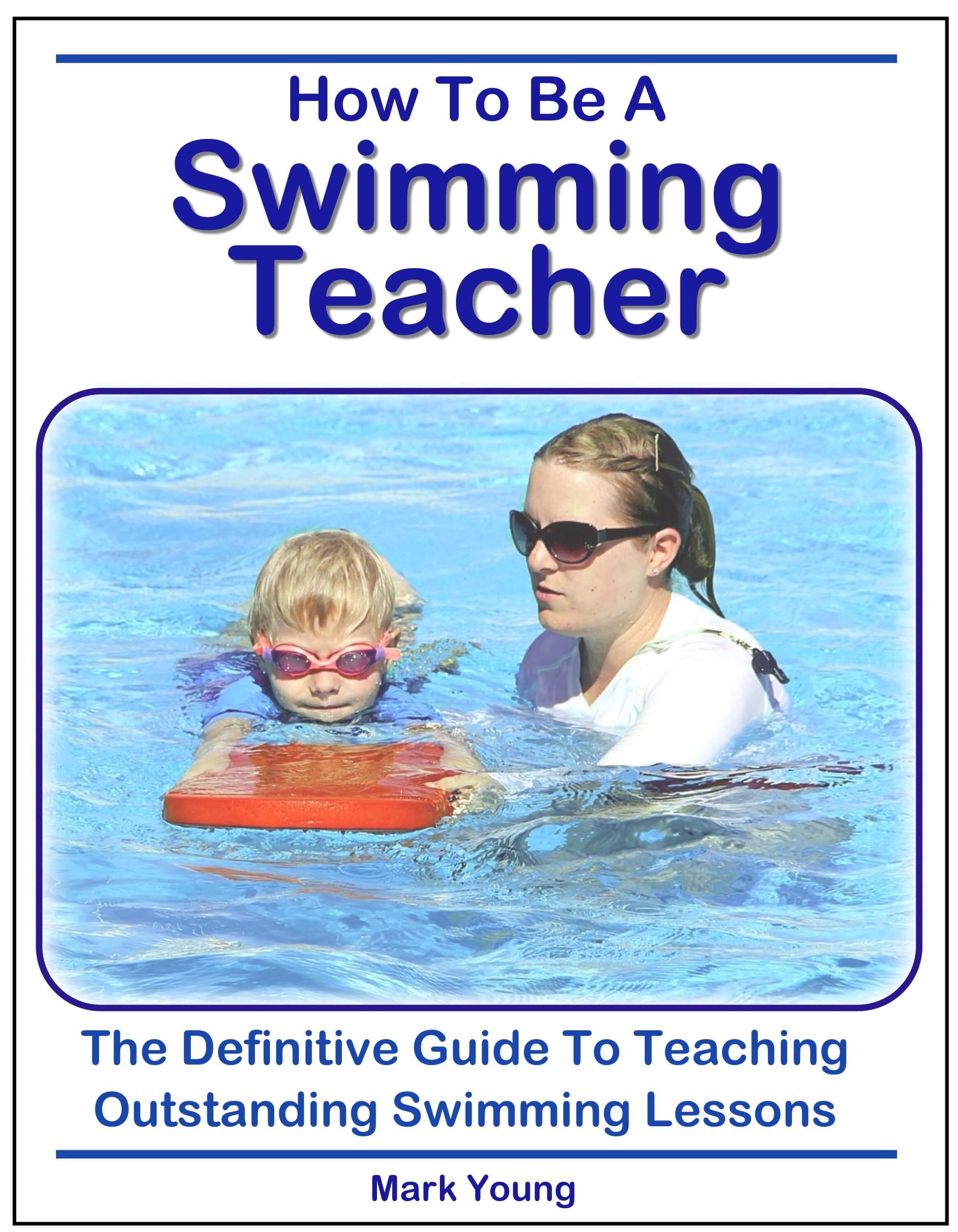 Click cover to preview
---
How To Teach Beginners to Swim
My question is how to teach beginners to swim. I need an A to Z plan, Sir. Please Help me...
Teaching swimming is one of the most satisfying jobs in the world. Giving people one of the most important life skills is a very fulfilling feeling, and organised and carefully planned swimming lessons get the best results.
Your beginners will come in all shapes and sizes, and you must be prepared to deal with them all. Some will be happy and confident, some will be nervous and even very scared.
Therefore as a teacher, you must have empathy and patience and be very encouraging.
The first stage is to help beginners become comfortable in the water by teaching them to hold their breath and submerge. They can use swim goggles if it helps them to become more confident.
Next is to get them comfortable floating in the water and standing up from a floating position. Some people float better than others, but the main point is to learn how the body behaves in the water when moving away from the side and placing the feet on the pool floor.
From there, teaching the four main swimming strokes is relatively easy. Breaststroke is usually the easiest for an adult to learn first.
There are far too many details to explain and list here, but you will find everything you need in my book How to Be A Swimming Teacher. It contains every aspect of teaching swimming, from what to expect from your pupils to how to behave as a swimming teacher and every lesson-planning tool you will need. It also contains over 80 separate exercises, each with common mistakes and relevant teaching points.
You can download it instantly, print out the parts you need and keep them with you on the poolside. Click the link below for more information.payen
Ready-Made Plans to Download and Print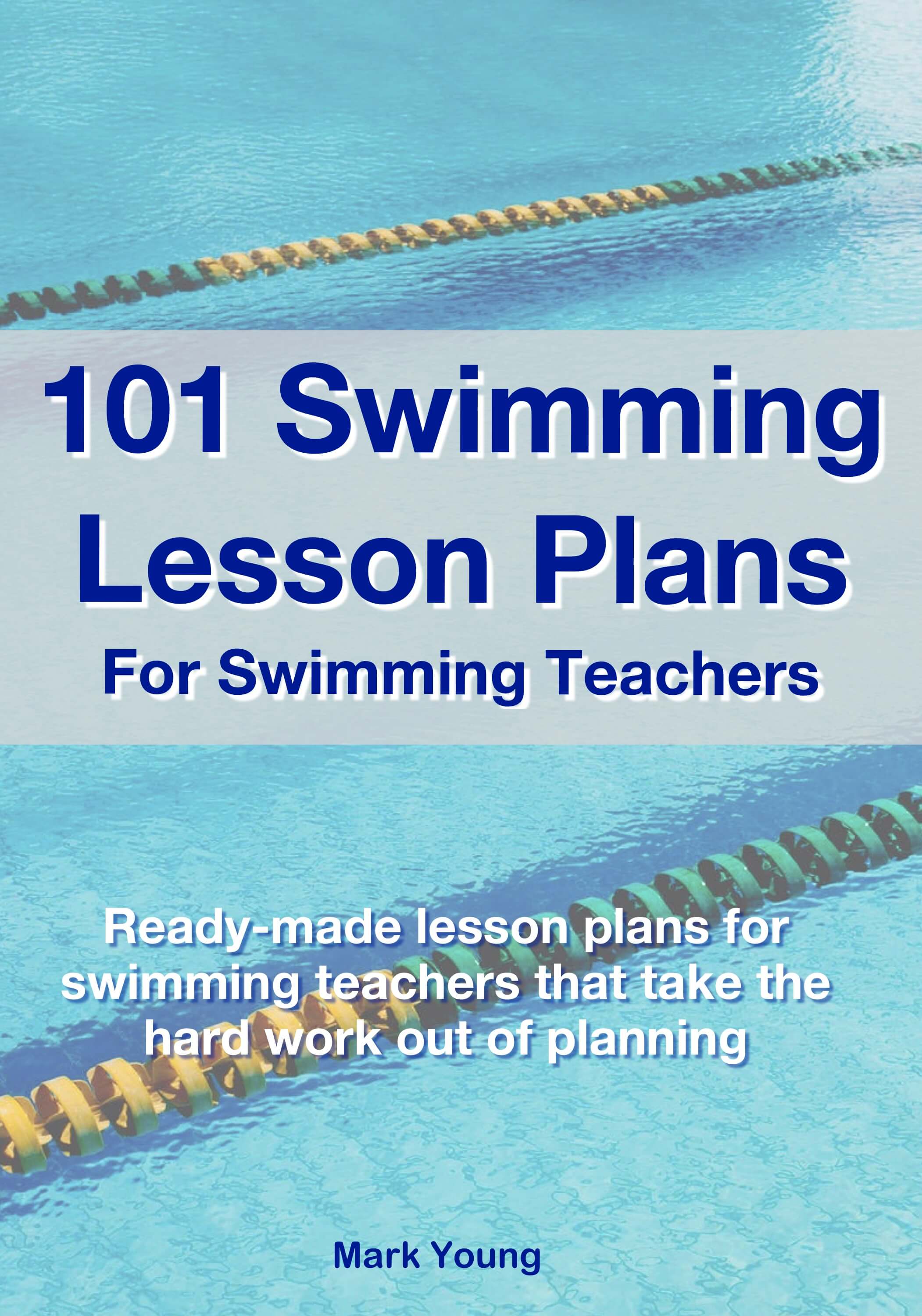 Ready-made lesson plans for swimming teachers that take the hard work out of planning.

Click here for a preview, including a full index of ALL 101 lesson plans.

I Want To Teach Swimming Lessons
I want to teach swimming lessons. Please advise me on courses and books to read.
Teaching swimming is one of the most rewarding jobs in the world! Giving someone one of the most important life skills is fulfilling.
The first step is to get qualified; most swimming teacher courses are relatively inexpensive. Whatever you spend on a course, you will get it back many times.
Which course you choose will depend on which country you are from. In the USA, the best courses are run by the ASCA (American Swimming Coaches Association). In the UK, swimming teacher courses are run by Swim England or the STA (Swimming Teachers Association).
Most courses will fit daily jobs as they are run at weekends or evenings.
As for essential reading, we sell a book that gives you all the information you need on how to teach swimming lessons: How to be a Swimming Teacher.
This book gives you all the basics, from health and safety around the pool to how to manage your pupils. It will tell you what is expected of you as a swimming teacher, how to plan your lessons and a breakdown of all four basic swimming strokes.
It then lays out a directory containing 82 separate swimming exercises that you can use as part of each swimming lesson. Each exercise contains teacher focus points, key teaching points and common mistakes, all with photos and diagrams.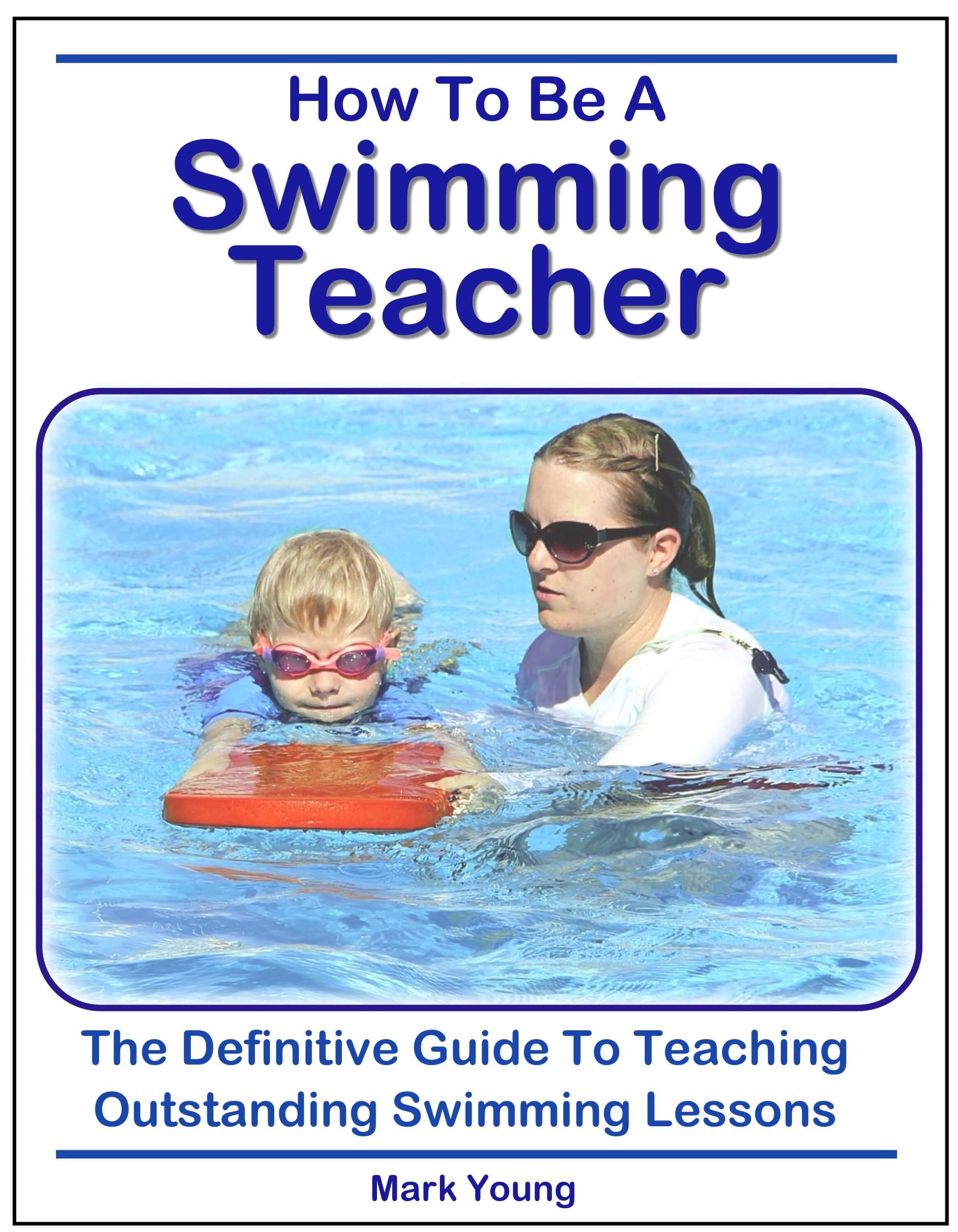 Click cover to preview
---