Swimming Flippers
Which design are the best for me...?
As an Amazon Associate I earn from qualifying purchases. 
So you need a pair of swimming flippers.  Some are far more comfortable than others and some are designed for a specific purpose.  Here is a summary of the most popular flippers to help you make the right choice.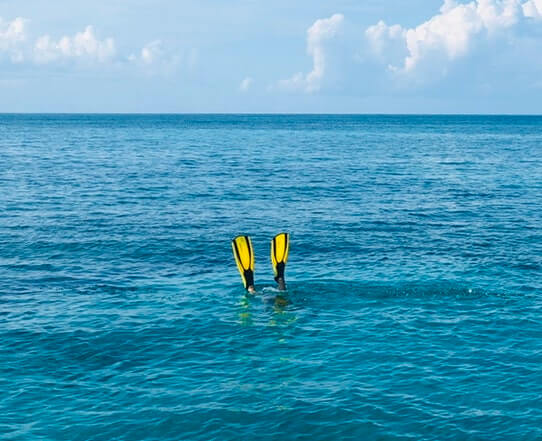 To make your buying choices easier to understand, I have provided details about the following designs of flippers:
Snorkelling flippers
Short blade training flippers
Long blade flippers
Flippers ideal for children
Swimming Flippers:  A Quick Tour

A very important point to consider when buying flippers is how rigid or how flexible they are.  In other words, how easily they bend.  Too hard (little bend) and you will find yourself getting tired quickly.  Too flexible (very bendy) and they will lack power and drive.  
Snorkel Flippers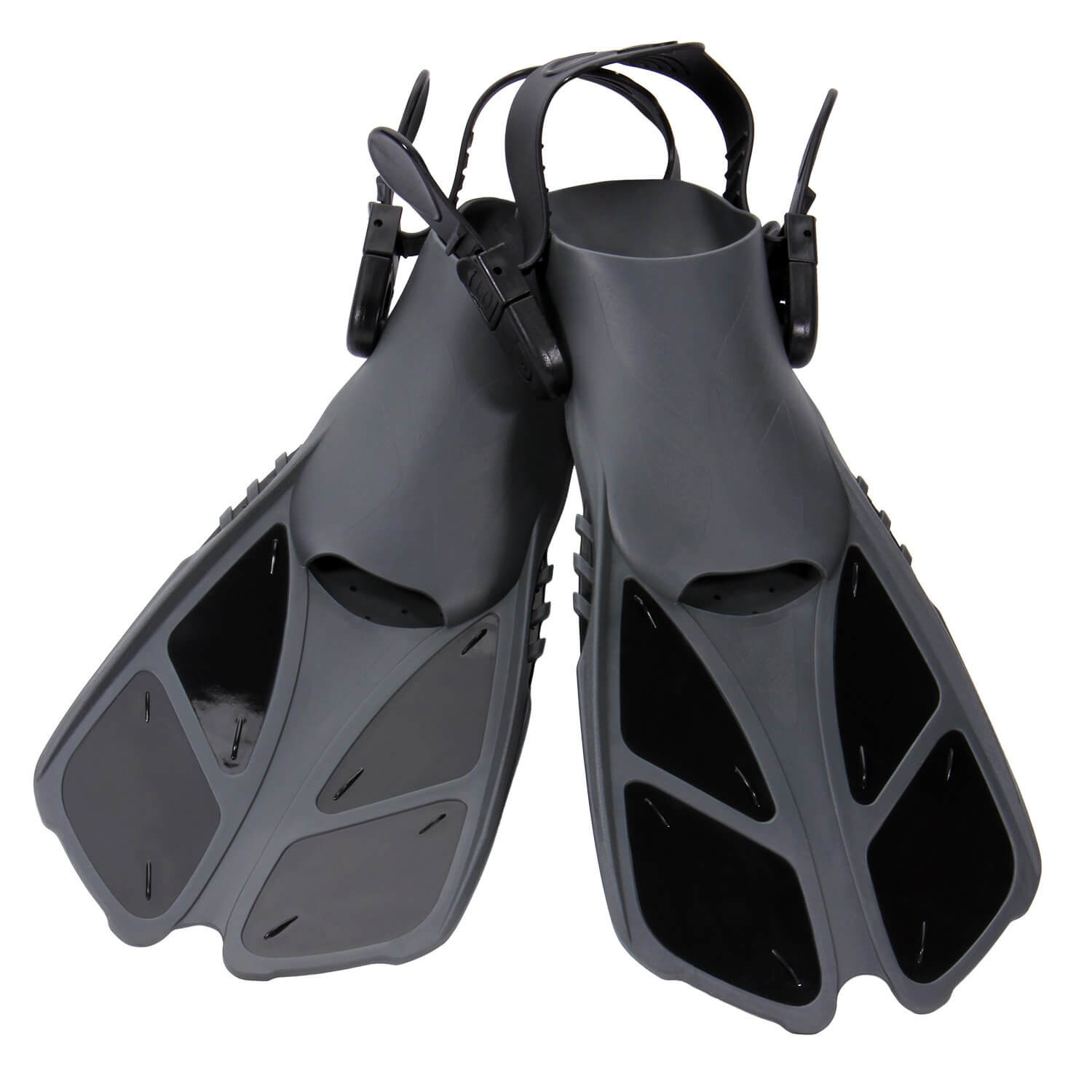 This is a typical snorkel flipper design.  They are comfortable to wear and are fully adjustable when it comes to size.  The open heel makes them easy to put on and take off and their flexibility makes them perfect for snorkelling and underwater swimming, without unnecessarily tiring out the swimmer.  
Training Flippers
This very popular design of short blade training swim fins has a strong blade, making them ideal for helping to develop a stronger leg kick.  The full foot pocket design makes them very comfortable, but not adjustable so be sure to choose the correct size.  
Long Blade Swim Flippers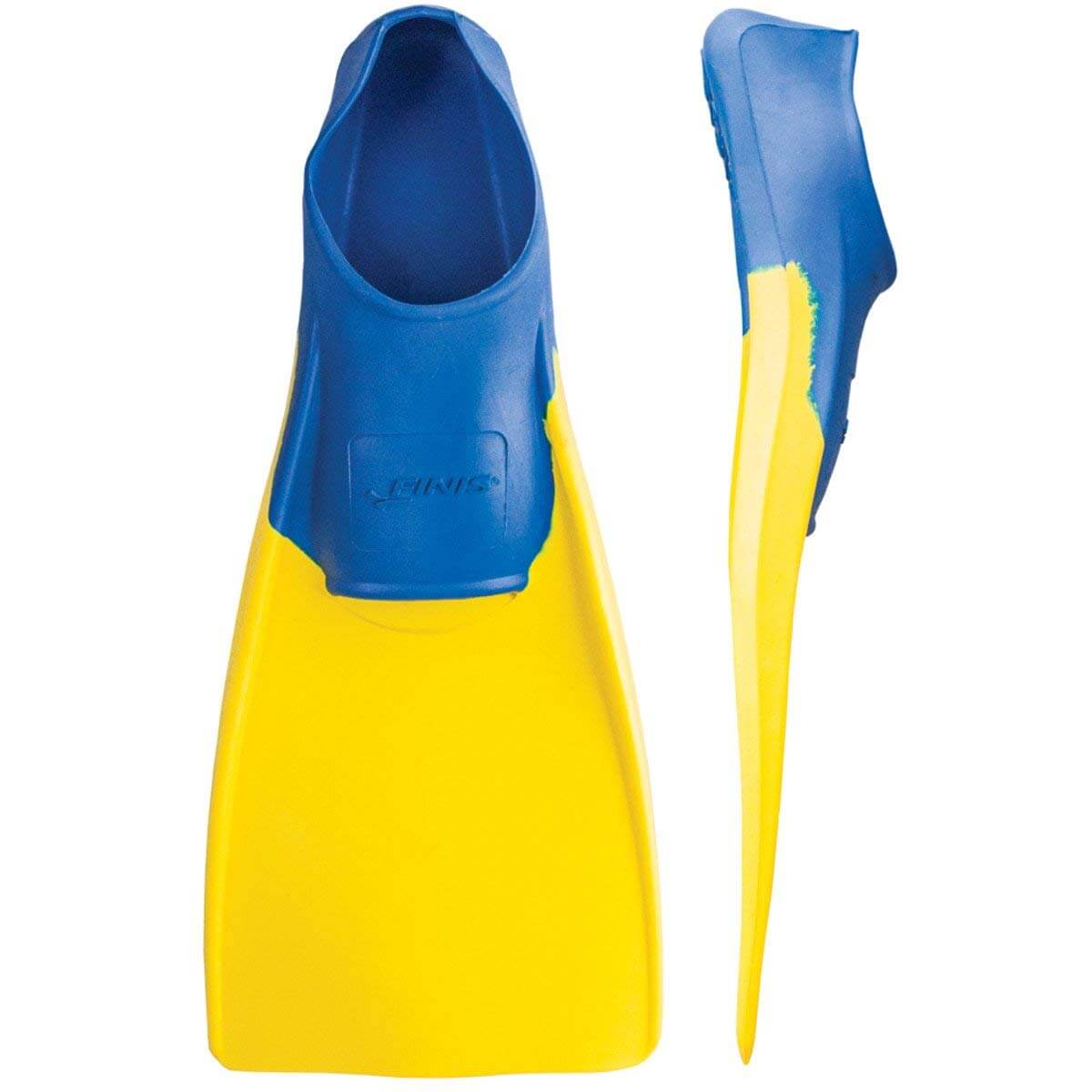 Long blade flippers are designed to help increase leg strength and speed.  Their length also assists swimmers when it comes to attaining a correct body position as they move through the water.  Once again the full foot pocket design make them very comfortable.  They are not adjustable, so be sure to select your size. 
Click here to select and buy your pair. 
Childrens Swim Flippers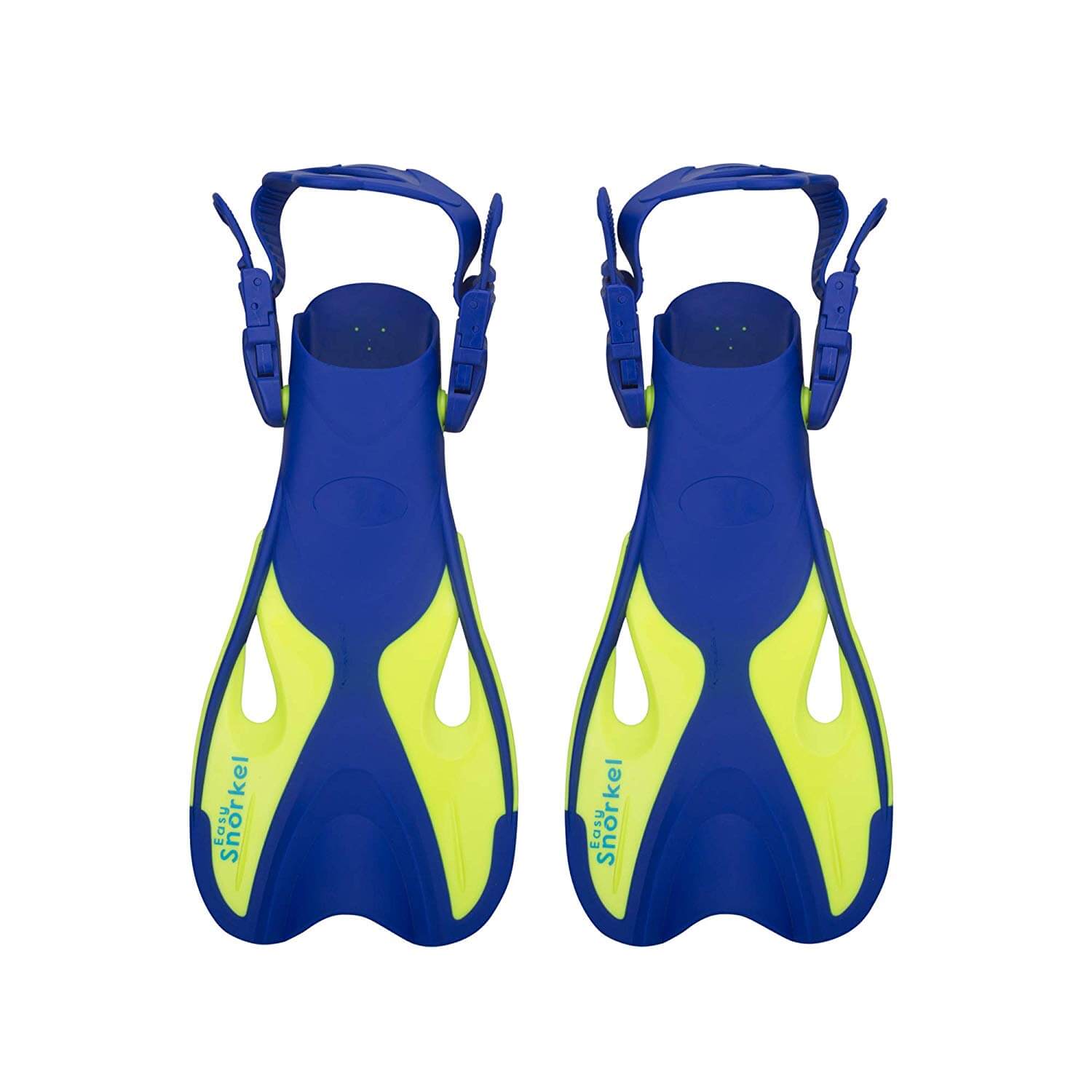 When it comes to choosing flippers for kids, most types can be used as long as they are available in children's sizes.   The ones pictures above are ideal for both snorkelling and general strength and stamina swimming.  They are fully adjustable so can grow with the child.  
Remember...
If you are a beginner learning to swim, then flippers are a great way to help develop a correct kicking action for front crawl, backstroke and butterfly stroke.  This is because they help to keep the feet and toes in a pointed position and they encourage the ankle and knee joints to be relaxed during the kicking action.  
However...
Do not become over reliant on flippers.  Use them to help build your strength and power but take them off and try to transpose the feeling into your feet by making your feet behave like flippers as you swim. 
Home
›
swimming equipment
› swimming flippers