How To Teach Swimming to Adults and Children
I am a member of the Amazon Associates Program and I will earn a commission from qualifying purchases at no extra cost to you. 
Learn how to teach swimming and you will open the door to one of the most rewarding jobs in the world.  Having the knowledge, patience and knowhow to install one of life's most important skills and changing lives, is truly awesome.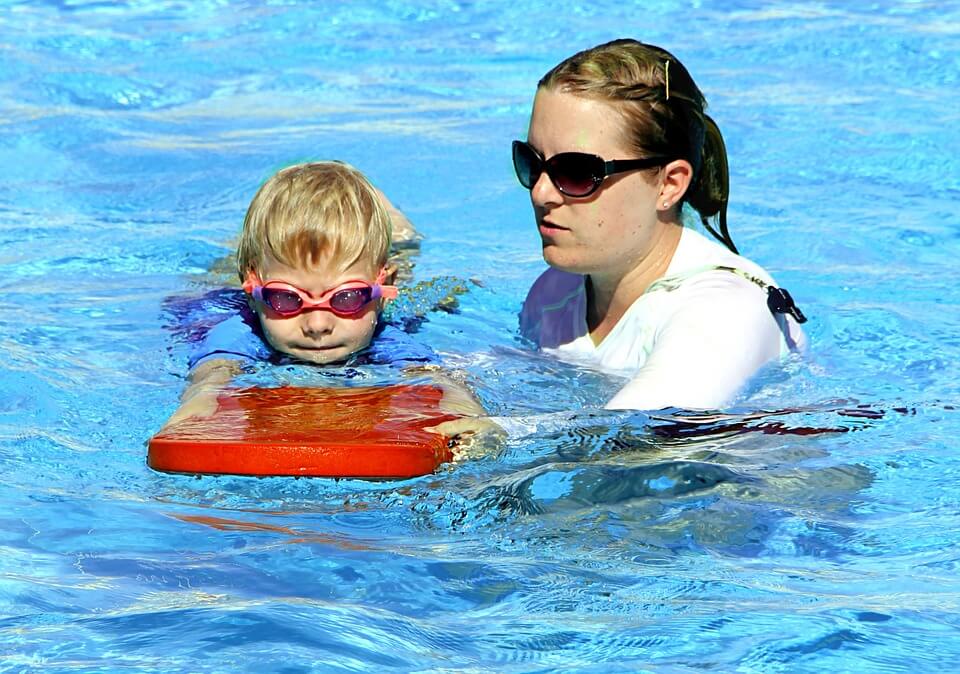 The Basics of Teaching Swimming
Before you start teaching actual swimming strokes, your pupil needs to learn some basics first.  Those basics include:
Submerging underwater
Breathing out into the water
Floating on the water surface (not everyone can actually achieve this)
Gliding from the poolside
Standing up mid swim
All of the basic skills above are best practiced with an assistant or yourself, the teacher, in the water with them.  This will add some reassurance and confidence to their learning.  You can also demonstrate exactly how each skill should be performed.  This is especially important if you are teaching children. 
Ready-made Swimming Lesson Plans 
The hard work of planning has been done for you. Ready-made lesson plans for beginners, intermediate and advanced levels, covering all 4 basic swimming strokes.  Simple, comprehensive and progressive. 
Don't miss out! Click here to check them out!
The Secret to Success: Character and  Personality
How is your character and personality?  Ok, it's a personal question, and one you may have never really considered, but when it comes to learning how to teach swimming, it is essential.  The successful swim teacher MUST be:
patient
calm
reassuring
understanding 
warm and friendly 
All of the above, collectively form a character who is perfect at helping to guide someone to conquer fears, overcome hurdles and make positive steps towards achieving their goal of learning how to swim.  
Once again, teaching children will be a whole lot easier if you have these personality traits.  They make building trust and rapport with a child much easier and believe me, without the trust of a child you're in an uphill battle. 
The magic ingredient in a successful swimming lesson is FUN.  Make your lessons fun and children will learn.  It's as simple as that!
Essential Qualities of a Swimming Teacher
There are many essential skills needed to be a successful swimming teacher.  Some of the most important when learning how to teach swimming include:
Effective methods of communication
How to motivate pupils
Effective lesson planning
Communication When Teaching
Have you ever thought about HOW you communicate, when teaching?  Some  points to think about:
How clear and concise are you?
How appropriate is your teaching to the age of your pupils?
Are you interesting and enthusiastic?
Do you ask your pupils questions or do you just bark orders?
For more information on these questions and others, click here.  
Pupil Motivation
Do you plan for motivation?  An essential skill for a swimming teacher is to be able to motivate their pupils, and that comes from a careful combination of planing and communication.  Consider adding the following into your planning:
Goal setting
Praise
Feedback
All of the above are great forms of motivation, when used correctly and appropriately.  Click here for more details on these essential aspects of motivation.  
How To Teach Swimming - The Essential Guide
Discover my book 'How To Be A Swimming Teacher', and get all the planning tools you will ever need, including  82 separate pool exercises covering all four basic swimming strokes.
Click belowpayme to download your copy of The Definitive Guide To Becoming A Successful Swimming Teacher, or click here for more details.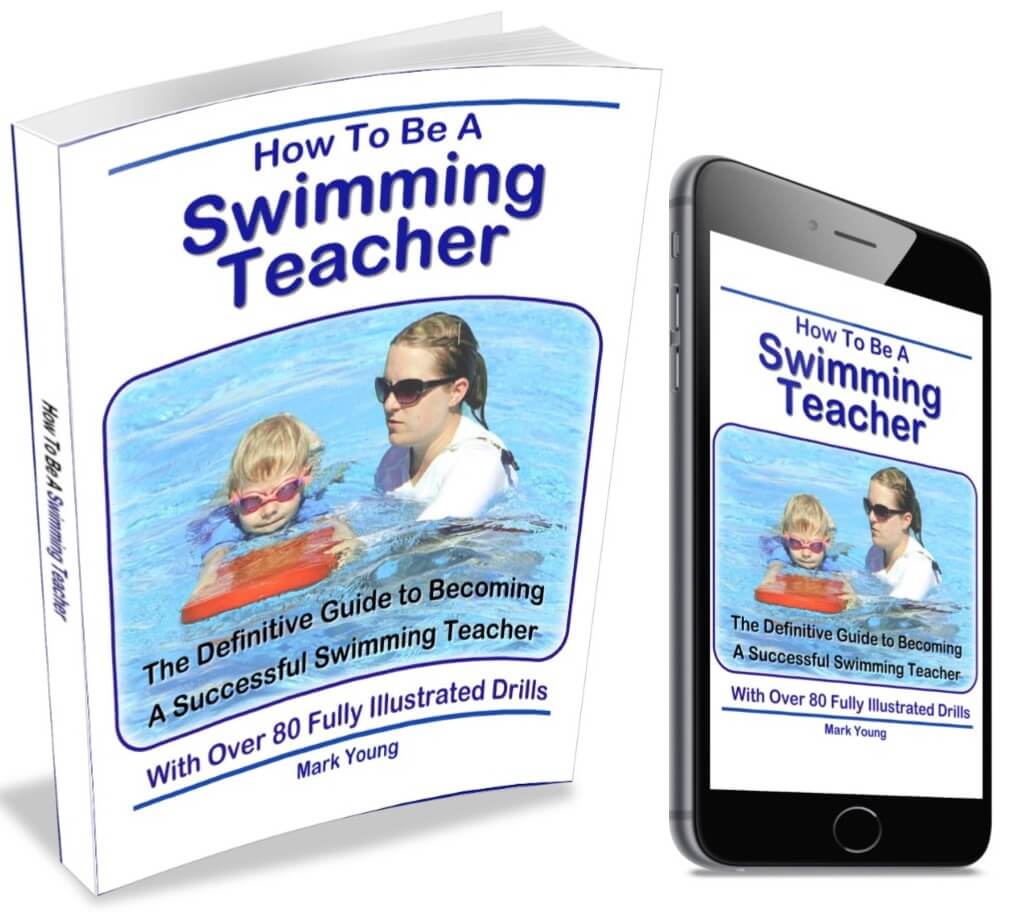 ---
---
Have You Got A Success Story About Teaching Swimming?
Tell us and share it with others to help inspire and encourage others learning how to teach swimming...
What Other Visitors Have Said
Click below to see contributions from other visitors to this page...